Welcome! Executives, Business Leaders & Professionals.
In today's uncertain, turbulent and ever-changing world, your role as a leader is requiring  you to look forward and step into the unknown and set an example for others to follow.  This can present unique challenges, not experienced by others in your organization.
Are you struggling to confidently lead your business, the needs of your team and those of your clients?
Is it time to make a change that fuels your passion, reflects your values and sets you apart from your competition?
Is it time for a transition, or to knock roadblocks from their perch?
Is untapped leadership or business potential holding you back?
Are you frustrated by the challenges you face as you attempt to balance profit and "giving back"?
Do you get push-back because your prices are higher than the competition because you only purchase from vendors who have ethical supply chains?
Is high turnover or underperforming results becoming the bane of your existence?
Are your business systems helping you or costing you time and money?
Do you want to tackle a project you've delayed for too long but just can't get started or keep on track?
Is it time to invest in yourself and build your leadership skills to shift gears?
If you can say yes to any of these questions… you are not alone!
The good news is you are in a position to make decisions that set the course for the future, and if you are nimble and responsive you can meet the challenges you face.  Collectively, as leaders we can all make a massive impact when we shift how we do business!
In fact, today's consumers, employees, investors and donors are wanting, and expect businesses to "do more than just make money". They want to buy from, work for, and support businesses and non-profits that are driven by a clear purpose, have similar values to their own and clearly strive to make a measurable social and/or environmental impact in the world (both inside and outside of their organization).
As a business leader aligning business operations with your organization's purpose and values, will set you apart from the competition so you can attract & retain team members and clients so your business grows and thrives! On a personal level, it can reduce the friction you feel, and boost your job satisfaction and performance as a leader.
If you want to set yourself & your business apart, grow your business, be an employer of choice and use your business for good…
… I'm here to tell you it is possible!
Testimonials
Here's what my clients are saying whom I've helped to make a difference in their business or non-profit.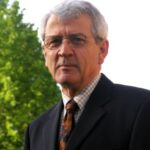 The past few months have been a really interesting journey!. Your ideas, systems and the support as well as the input from my fellow masterminders has really helped me launch my new venture, and do the pivot that was so needed in my business.
I was motivated by the positive comments and constructive feedback. The daily commitment engine routine (which I didn't do every day!) made a real difference! It kept me focused so the daily distractions and uncertainties were not a disruption to my end goal.
Catherine, thank you so much for your help and support with the launch of my business. The collaboration and coaching from you truly sparked my drive to follow my passion. DARA will be providing direct services through our Communities.
"Catherine has shared her vibrant energy, enthusiasm, knowledge and skills in change management and has been instrumental with assisting the Board in moving forward and identifying opportunities."
Create Your Success Path on Purpose
Are you tired of feeling stuck, frustrated or overwhelmed? Is it time for you to start a new project that has been sitting on the side of your desk waiting for you to do something?
Well, did you know your frustrations, challenges and feelings of overwhelm impact your productivity, mindset and energy levels?
Isn't it time to reverse this trend and turn these negatives into positives?  Time to move from stuck to success?
The Create Your Success on Purpose offers you a path for shifting your actions to Ignite Momentum
Hi, I'm Catherine Rocheleau!
As a Business Impact Strategist I love working with leaders in business and non-profits in executive, senior leadership and owner roles. Forward-thinking leaders and professionals have their sights set on having great relationships with their team so they create a thriving business, a workplace where people love to work and they make a positive change in the world.
In fact, it was once said… "if business teams are orchestras trying to make music, Catherine  is the band leader helping them hit all the right notes".  As your coach, I'm a trusted partner helping you to make the right moves so you reach your goals and become a difference-maker.
Through my coaching, training and mastermind programs I have successfully led, and supported clients through transitions designed to save time and energy, boost confidence and clarity while enhancing the work lives of leaders and their teams. Business owners have also experienced higher revenues & business growth.  Clients gain new skills, enhance their ability to lead, transform and develop a great business, team and career.  I know from experience and observation that when we integrate social impact into your approach it helps you to attract more clients, create stronger, happier teams, enhance communication, and empower leadership.
When leaders work with me and take persistent & consistent action, the results they experience are:
•  Confidence to be a purpose-driven leader who leads authentically and in alignment with your values.
•  Clarity about WHY you are in business, or WHY your chosen career path; what results you want to achieve and a plan to get you there.
•  More time & less frustration with the right foundational plans and systems in place that foster greater social impact and professional and business growth.
• Stronger, more effective communication so you can deal with conflict quickly and empower teams to be inspired high performers.
•  A happier team that is supportive of your purpose.
•  Measurable change and/or business growth that maximizes the impact you make in your community (inside and outside of work).
•  Profitability with clear social & environmental impact.
•  Forward momentum that you are proud to lead —  without the feelings of being stuck or overwhelmed.
• Accountability, Support and Encouragement – you'll no longer feel alone as a leader.
• A lifestyle of greater ease and JOY!
I'd love to be your trusted partner as you take the next steps.  Together we can clarify, plan and implement the changes you want & need; keep you on track, identify gaps and find solutions as you travel through your transitional journey.  Ultimately you will realize your goal sooner.
Working with me will also create a "triple win" – a win for YOU, a win for YOUR BUSINESS and a win for my CHARITIES. Through my MoreThanGreen™ sustainability program I donate 2% of top line revenues to my designated charities and other ESG initiatives.
If you have questions, or would like to explore if my programs are a fit for you book your Ignition Call and let's chat!